Do you know what being gig fit means? Learn how to get gig fit and why you should focus on it every 30 days.
What is Gig Fitness?
Gig fitness is being in top vocal, physical and mental shape and in turn, ready for any performance.
Whether it's an important gig, you're going on tour or simply to be on top of your game for any singing opportunities.
It's your secret weapon to maintaining consistency in your performance ability and confidence, at all times.
When Should You Focus on Your Gig Fitness?
The end of the year often signals the start of gigs and life ramping up into the silly season.
It's important to think about the things you can do to nurture yourself so you don't burn out come January.
Anytime of the year is a great time to review and refocus. However, I find the season change points naturally prompt me to up my game!
Months with 30 days (April, June, September and November) align well with these season changes. They also have the right number of days to tackle one tip daily.
How to Get Gig Fit
To remind me of the actions I can do to help me look after myself, I created a checklist.
It consists of 30 essential vocal and performance wellbeing steps that I review and add into my vocal routine daily.
In a nutshell, it's 30 tips I can action in under 30 minutes daily to get my voice performance-ready in four weeks.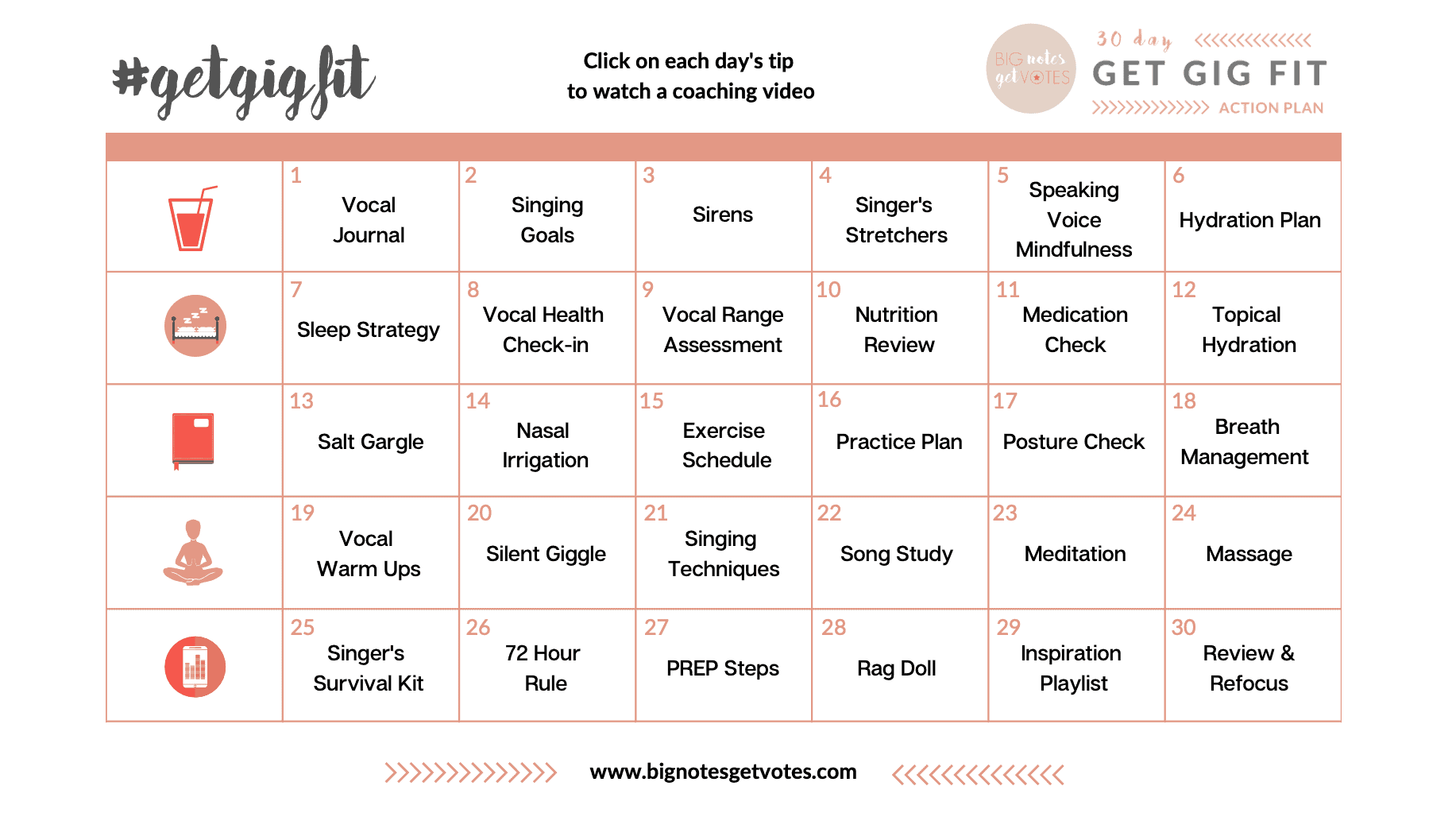 I am currently giving it a makeover and will share the new checklist with you ASAP so you can have a step by step plan to deliver amazing vocal performances, every time.
Cherie