What makes a performance great?
What are the elements your favourite artists use when performing live that really inspire you?
I have a framework that I work with, in my own personal process and when I'm coaching other singers.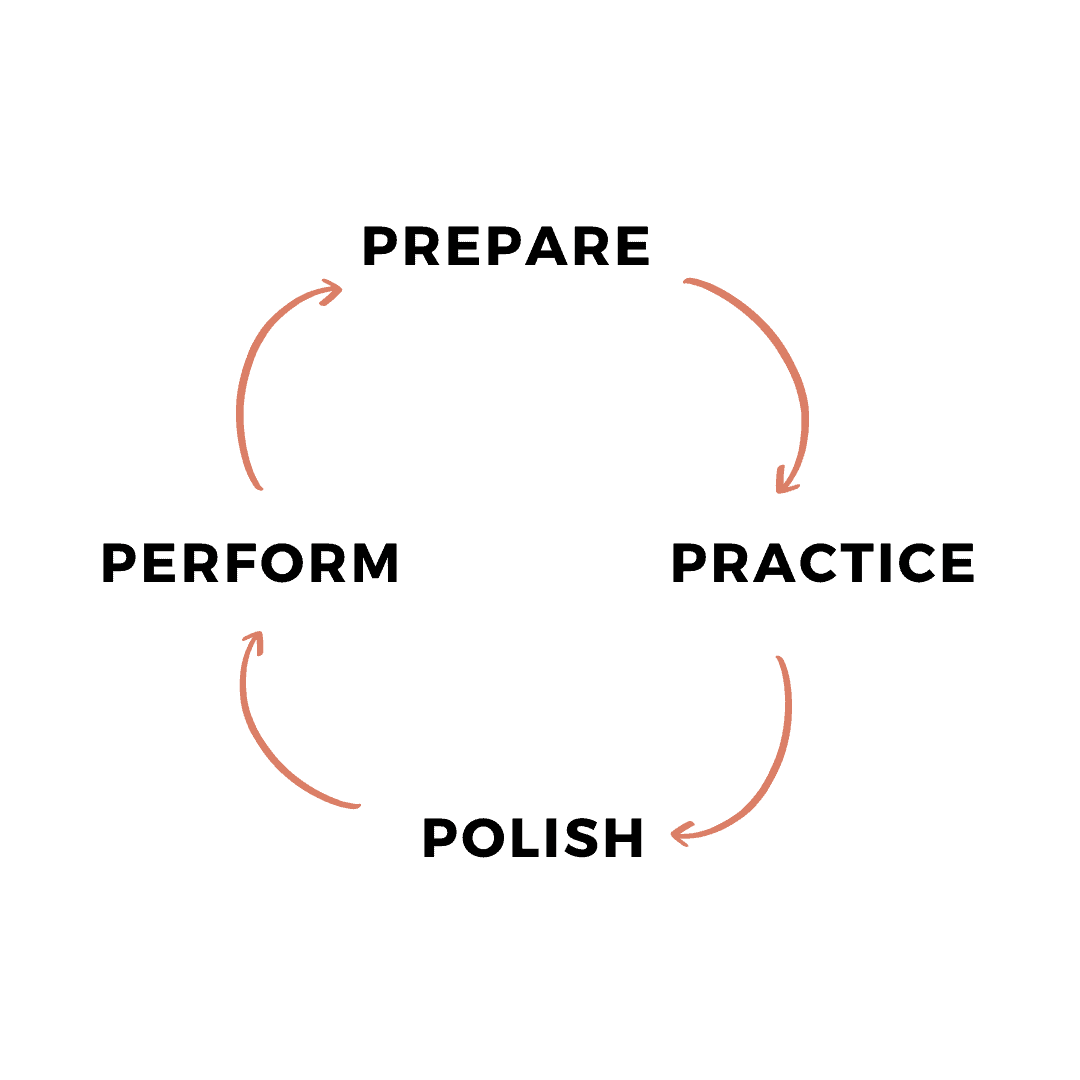 These are honed prior to getting on stage so you can deliver a confident singing performance.
In addition to an outstanding vocal delivery, there are many things to play with.
Here are some extra elements we can use to enhance performances.
Venue Size/Style
Stage Production
Lighting Design
Big screens
Dancers
Choreography
Band/Orchestra
Backing Vocalists
Choir
Costuming
Make Up
Pyrotechnics!
Some you may not have control of at this stage of your creative journey, however you can create your ultimate vision to work towards.
I'd love to know which elements jump out at you.
Try these performance tips
Tailor your performance to the different locations (indoors/outdoors, big or small venue and audiences)
Use considered gestures and your eyes to communicate and connect with your audience as well as your songs/story telling.
Practice (and experiment) in your choice of styling ie: heels/costumes
Video and watch back your performances – have someone you trust to give you constructive critiques regularly
How you connect and engage with your audience takes all the hard work that you've done off stage and translates that into your storytelling.
At the end of the day, I believe singers are storytellers and the song is the script.
You can use these additional performance elements to help tell your stories and engage wth your audience intentionally.
Ask yourself these questions to help you make your performance great:
Who is a performer that inspires you & why?
How many of the additional performance elements have you considered? Which ones?
Is there anything from the list that you didn't think of and you would like to work on?
Please share what makes a performance great in your eyes.
Also, share any links of performances that have inspired you with me by commenting below.
Cherie