Grooming whilst on tour can be tricky if you have to juggle different time zones, back to back gigs, interviews or travel without ideal (or any!) facilities to get ready or freshen up in. Enter your Touring Singers Gig Bag!
Want to know how to keep your voice healthy on the go, check out this post.
(POST UPDATED 31/5/18)
What is in my touring
 gig bag:
I try to be chemical-free so all of these options are as natural as possible! 
NB: Always read the instructions & do skin tests for sensitivity if you plan to try these out.
Hair – dry shampoo
Batiste is my fave, a relatively nasty free option. If you want to be au natural – corn starch/corn flour is the active ingredient in most dry shampoos but a little harder to travel with.  Schedule to make amends with your eco self when you are on the ground.
Why? When you are short on time & possibly haven't washed your hair in a few days due to a hectic schedule or lack of facilities a spritz of dry shampoo is so quick & easy to go from drab to fab in seconds!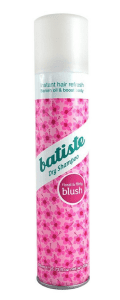 Face – a moisturiser with SPF 15+
Why? It's a two in one must-have!  My fave is Essano Pure Defence SPF15+ Moisturiser. 
To make life even easier when you are grooming on the go, short on time or have an early promo slot you need to look slightly put together for, you can use a tinted moisturiser OR whip one up by mixing your daily moisturiser with your foundation!
I  use a Living Nature foundation & mix it with my Essano moisturiser.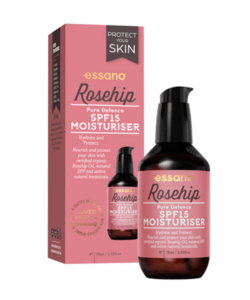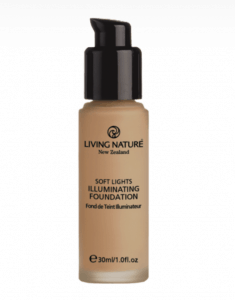 A side note – I  am really digging keeping my eyebrows in a fuller shape & quickly give them a brush & a slick of lip balm – yes, lip balm. An all-natural lip balm like the Eco Store which is mostly beeswax so nice for giving them a gentle stay-put style.
On the topic of make-up, Living Nature bronzing powder & mascara are my faves for a quick fresh-faced look, finished with a touch of any of the Living Nature lipsticks for a bit of additional colour.
Make-up is a very personal subject & I would love to hear of anything you've found, especially natural, that works well. Comment below!
Face/Body – wet wipes/baby wipes
It's hard to find a good natural option but these puppies are lifesavers. If you are wanting to be eco-friendly, a flannel dunked in a bit of water & coconut oil or similar can be amazing for freshening up in a hurry. Be sure to wash it well each day & air/sunlight dry ideally between uses to keep it germ-free.
Why? Usually, I'd be lucky to get a shower before a gig when the touring pressure is on so these were my (& the bands no doubt!!) salvation!
Face/Body – I looooove using oils on my skin, both face & body
Essano's Certified Organic Rosehip oil is what I use on my face at night. As a double-duty product, I really like coconut oil as a makeup remover & a body moisturizer.
I buy all of these in bulk from Lotus oils and decant into small containers for travel or using to aid easier everyday application. I understand oils may not be everyone's cup of tea so try it & let me know some alternatives that you swear by.
Last but not least…
Hygiene – Deodorant
It goes without saying but finding a good one that doesn't have a tonne of aluminium or other nasties is tough.
I've resorted to making my own! Here's a couple of recipes.  I make up the second option – give it a go & let me know what you think!! Otherwise, always keen to hear of any you all swear by.
Why? So you get invited to tour again!
Things to consider doing before you head off to make life easier
Fake tan
I use Eco tan– an amazing natural subtle but effective product to give me that all-over glow.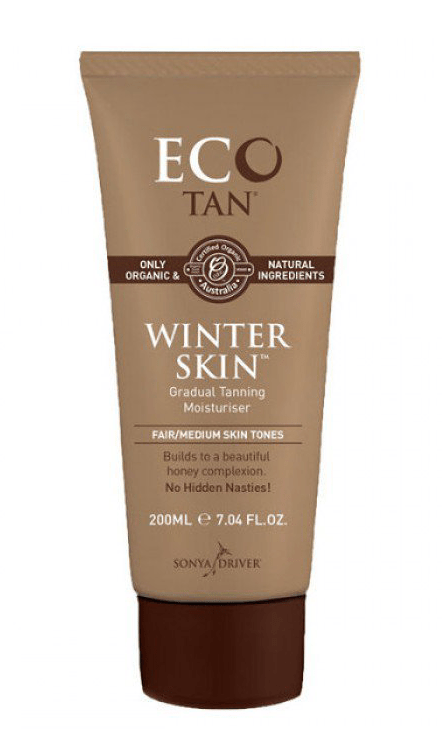 Keratin treatment for your hair
This makes the rare hair wash opportunity even less of a big deal when you are on the go. I like to wear my hair straight so would be able to get away with a wash & leave to dry without using my GHDs if I was pressed for time.
Nails
I use a home gel nail kit from a company called Gelicious which have great colours that don't contain Formaldehyde & a few other toxins, which is one step closer to natural than some of the other options. It is still a chemical so not 100% natural.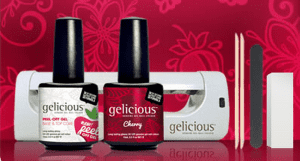 Hair (again)
Lastly – I loooooooove this find. It's called L'Oreal Magic Retouch. You see, I am going grey. Wanting to be eco-friendly & all-natural 90% of the time means no hair dyes (I'm allergic actually – that's what started this bid for natural only products a few years back).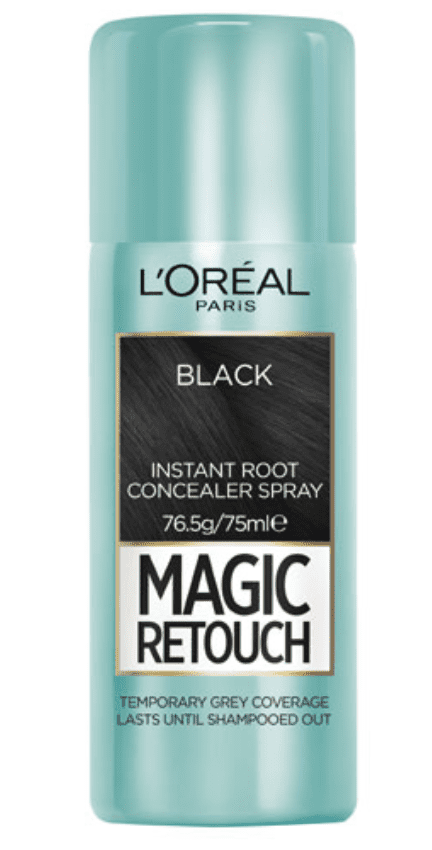 For more long-lasting coverage, I use henna which is a time-consuming messy (albeit natural) solution.
It is the best option for me after trying a tonne of natural dyes that I still reacted to.
The quick fix is the spray when you are grooming on the go. I have researched the ingredients as best I could so believe there are limited nasties but can't be 100% certain.
What do you use in your touring singers gig bag?
Now here is my disclaimer, please don't feel pressured to chuck out all your stuff if it isn't natural or on this list.
I do not look great all the time. I do not look gig fabulous even 25% of the time regardless of being on tour or on the ground at home.
When I do pull it all together I reckon I look pretty good.
After all is said & done, learning your stuff, being professional, confidence in your ability on stage, in your voice & how you engage with your audience or fellow band members are what make you an attractive singer, band member & all-around human being.
These externally focussed grooming on the go tips are an inevitable part of our lives but should be the icing on an already unbelievably awesome cake. You dig?
I would be over the moon to see your beauty travel or everyday routines & try some new things out. Pop a comment below!
Happy grooming & singing!
Cherie x