Just in time for the holidays, my Singers Gift Guide spotlights a selection of tools I use as a professional singer, plus a few I would love to gift to myself!
Over the past 28 years I have amassed an array of "don't leave home without it" gadgets that help me to look after my voice, sing better and in turn, feel confident that I am looking after myself like an athlete would. That's what singers are in my eyes!
So here is a breakdown of my "must-haves" that I hope you will try or maybe gift to the singer in your life!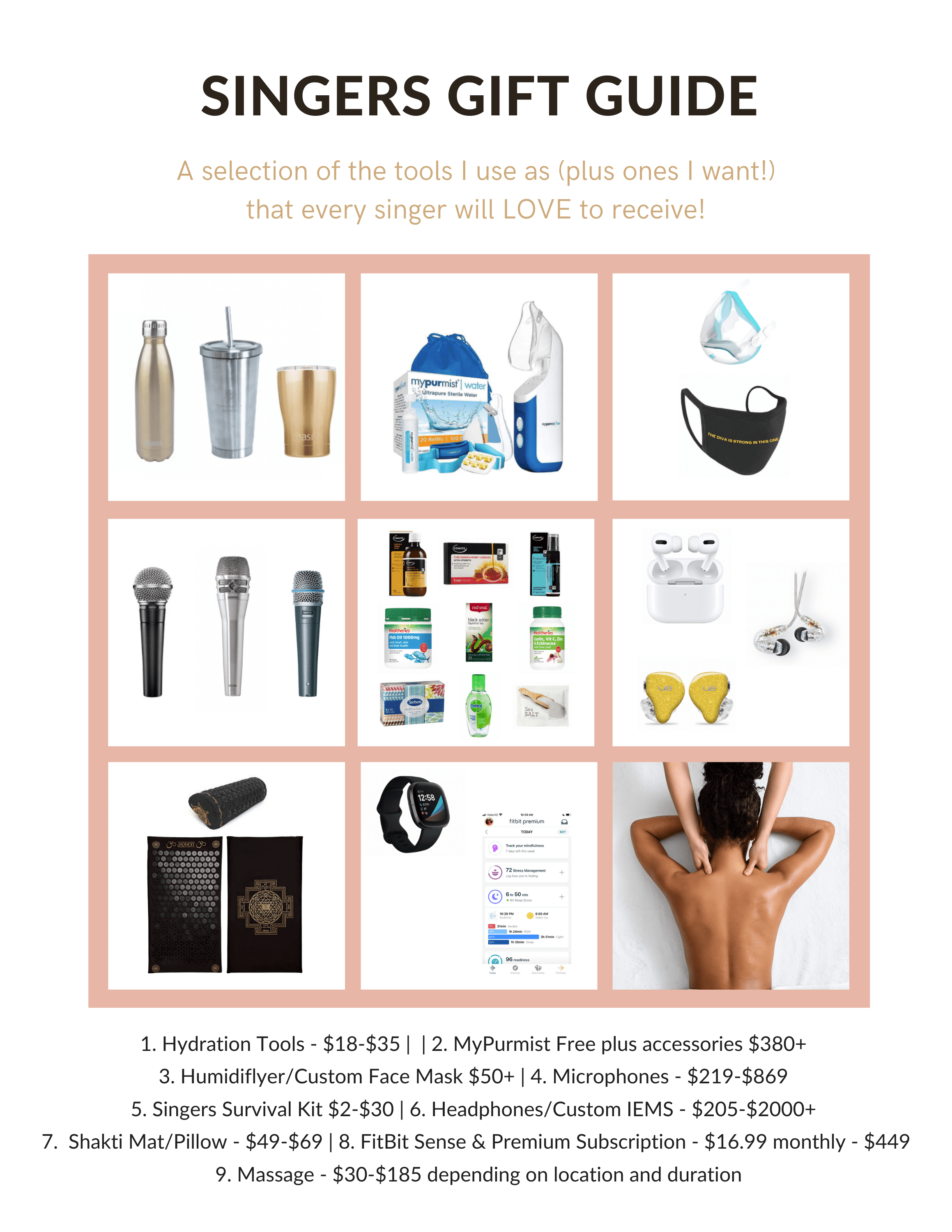 Hydration Tools
I have three hydration vessels I use to keep myself hydrated daily. Along with sleep, nutrition and releasing tension, hydration is essential for singers.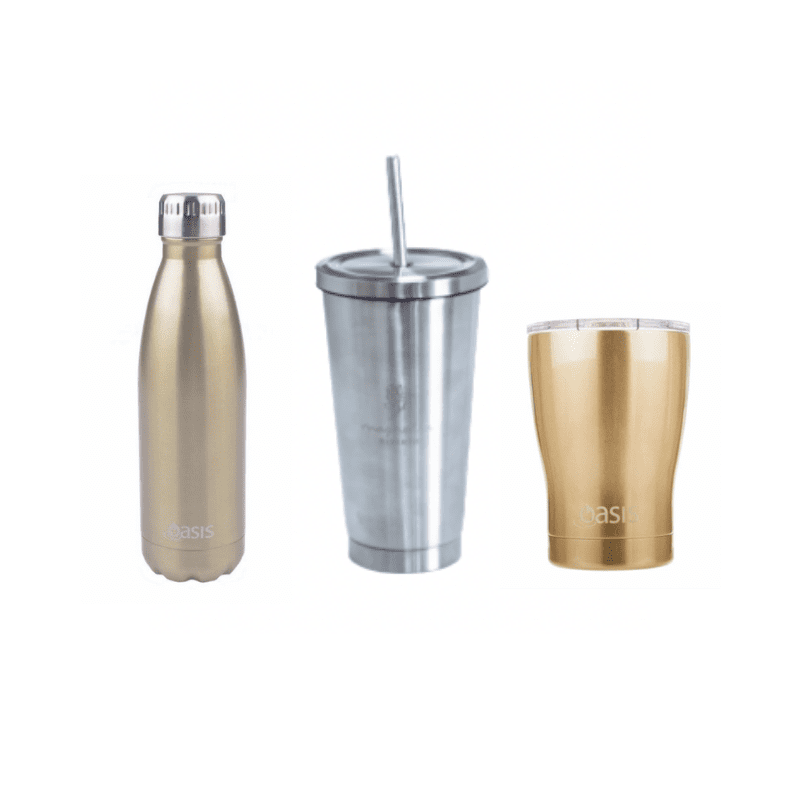 1. Oasis Stainless Steel 500ml Drink Bottle
I use this for my sparkling and still water. I love a chilled water during the day! When I am travelling by car or plane, this the bottle I use. The double wall, vacuum insulated body reduces condensation and allows drinks to stay cold up to 24 hours or hot up to 12 hours.
You can also get smaller or larger sizes in this range. I also love the range of colours and pattern available. Mine is Champagne!
You can get these kinds of bottles anywhere. I also have one from Kmart that works just as well!
Highlights
Made from high grade stainless steel inside and out
BPA-free
2. Magnolia Kitchen Reusable Cold Drink Cup
This cup is in my hand pretty much 24/7 on and off stage. I LOVE drinking through a straw and can bust out some SOVT (semi-occluded vocal tract) straw exercises if I want as well!
It's perfect to use on stage because it looks amazing and is easier to drink from than a water bottle. I even have my name engraved on it. #extra
You can get this specific cup from Magnolia Kitchen which is a cafe/bakery in Auckland. However, I am sure there are lots of similar options locally or on Amazon, depending on where you are.
Highlights
Stainless Steel
Double walled
Screw on lid
Comes with stainless straw and straw cleaner
500ml
3. Oasis Takeout Coffee Cup
Here is another great Oasis product I use when I am touring or on the go for a couple of reasons. The first reason is that I can use it to transport my Liquorice tea from the hotel to the venue and refill onsite as needed which means no need to reuse any paper cups.
Secondly and most importantly, it's great size is perfect for a solid cup of coffee in the morning! I take my own filter coffee bags with me and find that hotel mug sizes just don't cut it! #coffeeaddict
Highlights
BPA Free
Stainless Steel
240mls
Double Wall Insulation
Leakproof Flip Top Lid
MyPurmist Free Personal Steamer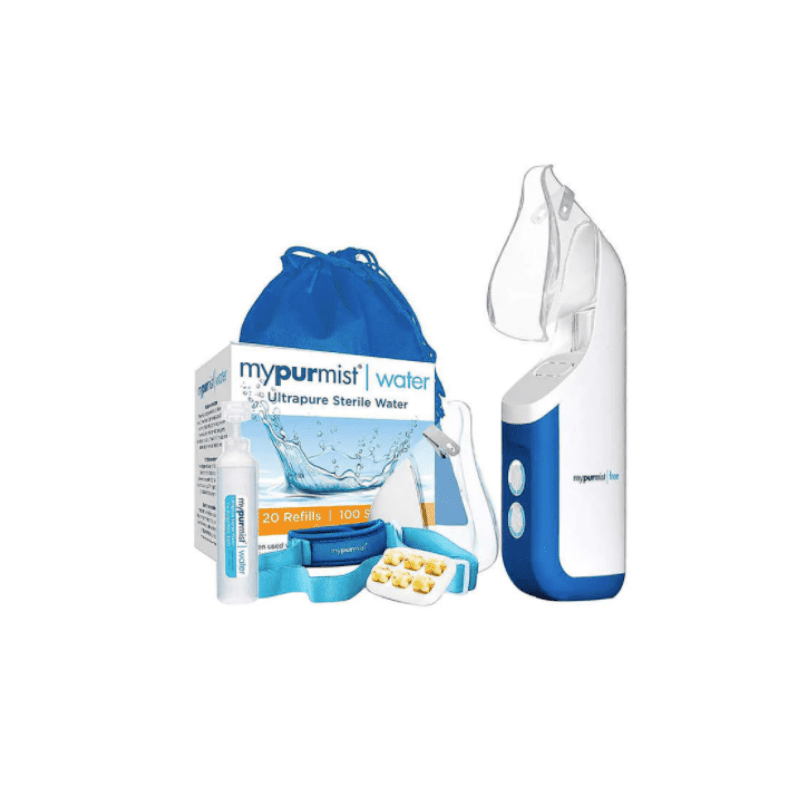 Keeping with the hydration theme, this is the ultimate vocal health gift for singers.
Personal steamers offers topical hydration for your vocal folds. If you suffer from hay fever or allergies, this also helps immensely.
The MyPurmist personal steamer is available as plug-in or cordless rechargeable version which is what I have.
You can see how I use mine and a complete walk through of the product here.
I can't say enough great things about this gadget and wish I had bought one YEARS ago!
Benefits:
100% natural, drug-free, and ultrapure therapy for sinus congestion, colds and allergies
Temperature Controlled Therapeutic mist
HEPA filtration system
Self cleaning – no maintenance required
MyPurmist and water refills are allowed on airplanes
Humidiflyer/Custom Face Masks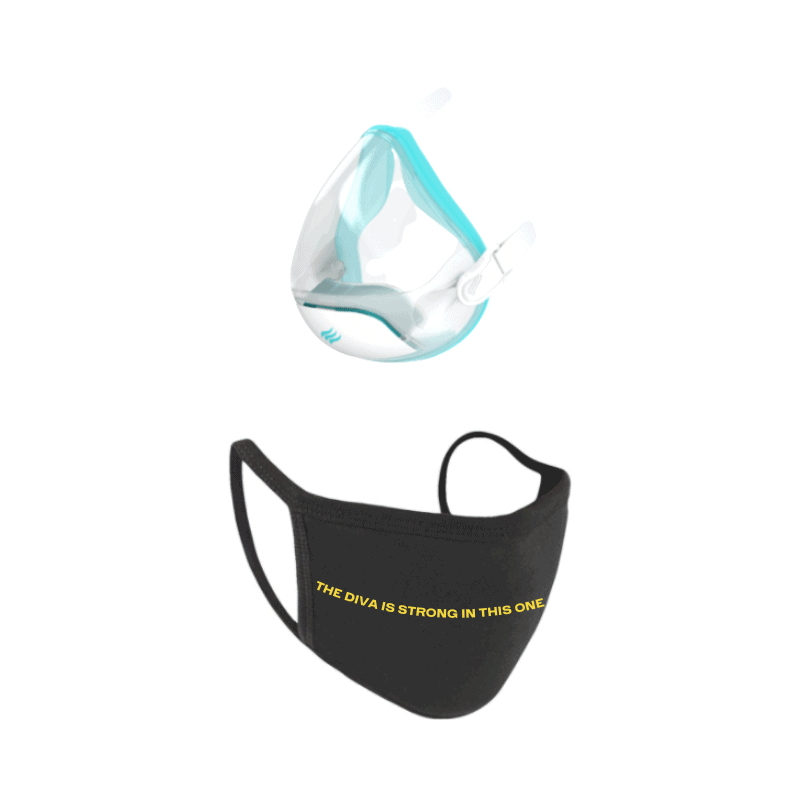 I have always been a fan of wearing a mask when flying because of the dehydrating effects as well as the confined shared space.
Enter the Humidiflyer! It's the solution to these challenges as it becomes your own personal humidification device by recycling your breath!
Since the Coronavirus outbreaks, masks are a must everyday ESPECIALLY if you are a singer.
Also, I love the idea of having a customised mask for every occasion! That's my goal for 2022…watch this space! 😜
There is an amazing company called LUCK•E here in New Zealand ethically producing masks using recycled materials so will be opting in to these for my mask designs. They even do custom printing!
Think of all the fun ways you can personalise a custom mask for the singer in your life! This is a way to put your own stamp onto one of my Singers Gift Guide options.
I wear my Humidiflyer with a fabric mask over the top when flying as an extra layer of protection.
Please note that the Humidiflyer is NOT a personal protection equipment option for use against Covid-19.
Humidiflyer Benefits:
Helps you avoid the risk of upper respiratory infections and jet lag.
Recovery time after a long flight is time lost.
Allows you to arrive fresh and ready to perform.
Microphones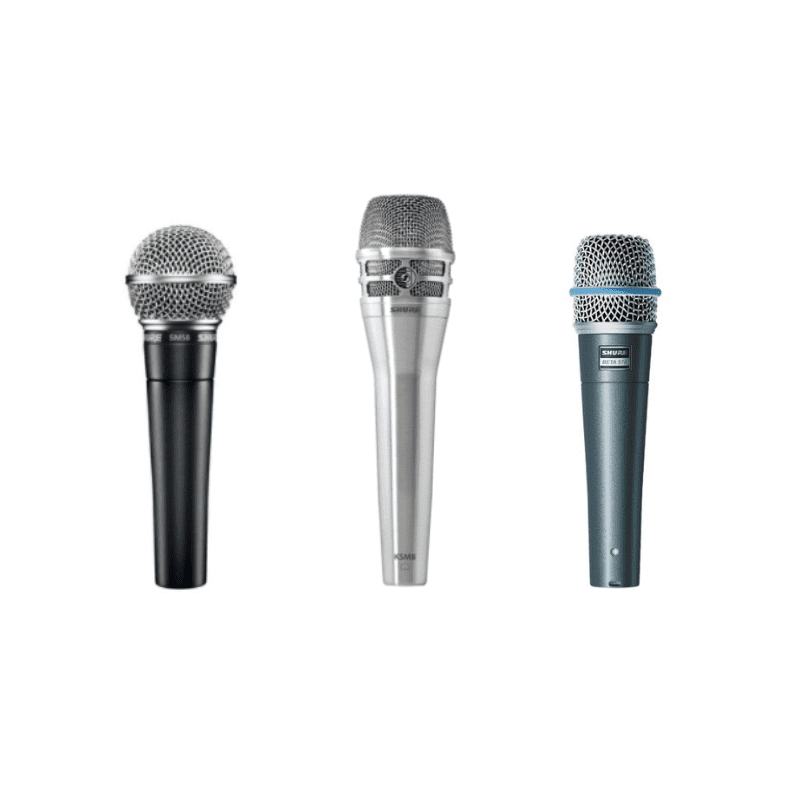 Let me get serious for second. While this is a Singers Gift Guide for present inspiration, I will use this as an opportunity to preach!
Every singer should have their own microphone.
Whether you are performing regularly or not, this is one investment you need to make!! Please!
Sharing microphones under any circumstance is not hygienic. If you are strapped for cash and need to save up for one, I totally understand, but make it a priority or put it on your gift list!
In the interim, please wipe down any microphone you use with hand sanitiser and a tissue yourself or ask whomever is in charge of the production/gear to do it for you.
1. Shure SM58
If you are looking to buy a microphone, the industry standard seems to be the Shure SM58 (pictured on the left).
After a while, you might like to try a variety of microphones in a music store for one that may suit your voice better.
2. Shure Beta57A
The frequency response of a Shure Beta57A (pictured on the right) is perfect for my voice so that is what I use as a wired microphone.
However, you may not have a choice if you are using a full production set up where wireless microphones are provided.
Just whip out your hand sanitiser and do the best you can!
There are many other great brands you can explore like Sennheiser and Neumann, a brand often used in the studio.
However, Beyonce uses a Sennheiser SKM 5000 wireless with a Neumann KK 105-S capsule and Adele uses a Sennheiser Digital 9000 set up.
So you can custom your microphone as well!
3. Shure KSM8 Dualdyne
I've spotlit both the Shure SM58 and Shure Beta57A as awesome options for gifts in this Singers Gift Guide because I have them.
BUT, let it be known, if I could get myself a new microphone, it would be the Shure KSM8 Dualdyne. It's the one pictured in the middle in all its silver nickel glory.
I am so keen to try that as well as the Sennheiser Digital 9000 that Adele uses. Maybe even Bey's set up as well. One day…
Benefits:
Having your own mic (whichever you choose) will be much more hygienic!
You can choose/personalise the microphone to suit your voice
It's a pro move to have your own mic. In my eyes it shows you are willing to invest in your career through your gear.
Singers Survival Kit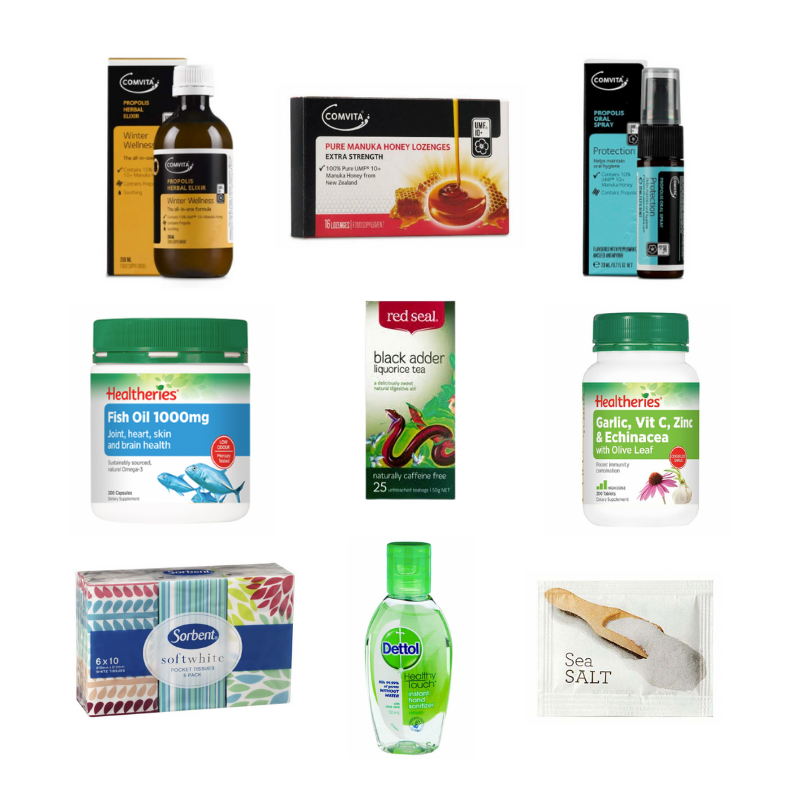 A singers survival kit is the perfect gift to give all year round. You can personalise a goodie bag of singers treats of any kind.
These are just what I use daily but also take with me whenever I am on tour. You can check out a behind the scenes peek into ALL of what I do and use whilst touring right here.
I am listing out each item below (from top left to right) with some info taken directly from the websites I purchase them from.
NB: Always be mindful of what you put into your body, natural or not, as some medications or remedies can impact your voice.
1. Comvita Winter Wellness Elixir
I use this if I feel a tickle in my throat and it helps to soothe it straight away. I only use this occasionally as needed.
Comvita Propolis Herbal Elixir is a natural all in one herbal formula designed to support winter wellness and to soothe dry throats.
Benefits:
Contains 10% UMF 10+ Manuka Honey
Uses Propolis that contains high levels of active bioflavonoids, with well-known immune support and antioxidant properties
Contains Echinacea which has immune supporting & stimulating properties that assist good health
2. Comvita Pure Manuka Honey Lozenges
I'll pop a lozenge into my mouth whilst at soundcheck during the day and just before I go on stage as an extra tool for soothing my throat regardless of how it feels.
Nerves (positive excitement for me!) often leave me feeling a little dry mouthed and this is the portable fast go-to, otherwise I would use a salt gargle instead if at the hotel or at home.
Benefits:
Contains 100% Pure UMF™ 10+ Manuka Honey.
No sugar or artificial sweeteners
Awesome for when you are on the go
3. Comvita Propolis Oral Spray
This is the newest addition to my singers survival kit. I'm using it as a super fast lozenge, when I need a bit of oral hydration and nurturing but don't have time to have an entire lozenge!
Propolis Oral Spray combines the powerful antioxidant properties of Propolis with UMF™ 10+ Manuka honey for your natural oral hygiene.
Benefits:
Helps maintain oral hygiene
Contains 10% UMF™ Manuka Honey and Propolis
4. Healtheries Fish Oil 1500mg Capsules
I take Fish Oil and an immunity boosting supplement (see below) every day and have done for years.
I am aware that I may be peeing it out or that it's not REALLY doing what it "says on the box" but it does give me peace of mind in addition to eating in a well balanced and nutritious way.
This is also a supermarket brand. If you have tried or know of some next level options, please comment below.
So with that, here are what I see as the benefits!
Benefits:
EPA (Eicosapentaenoic acid) supports joint, heart, skin and cholesterol health while DHA (Docosahexaenoic acid) supports brain and eye function.
5. Red Seal Black Adder Liquorice Tea
Liquorice Root has been a vocalists natural remedy go-to for a long while. There are also a tonne of other awesome ingredients that support the voice like Marshmallow Root and Slippery Elm Bark.
Believe me when I say I have tried most of the Singers teas and this comes out as my favourite.
It also happens to be the cheapest (win!) and a supermarket brand to boot!
I am a literal "Liquorice Tea pusher" to all my coaching clients. They've hilariously told me stories of being backstage with other singers and finding out that they were all being coached by me because of their Liquorice tea packs I had given them!
I do also highly rate Singers Throat Coat Tea which has all of the ingredients I mentioned.
Benefits:
Caffeine free (even though I love a good cup of black coffee, I try limit it to two per day because it's dehydrating for the voice).
Has anti-inflammatory properties
Soothing for your voice
6. Healtheries Garlic, Vitamin C, Zinc & Echinacea with Olive Leaf
As I mentioned above, taking this offers me an immunity boost so I am going to roll with it!
It makes a great stocking stuffer when you explain how important is it for singers to stay well 24/7!
Benefits:
Powerful immunity strengthening natural remedy that supports your immunity
Combines odourless Garlic with Vitamin C, Zinc, Echinacea and Olive Leaf to give your immune system a helping hand
7. Tissues
Having a pack of tissues on hand is great for wiping down your microphone with hand sanitiser (see below), especially if you are using shared microphones in a situation where your own mic can't be used.
8. Hand sanitiser
I'm sure everyone is carrying some kind of sanitiser in their bag these days.
For singers it's essential for wiping down your microphone as mentioned, but also for keeping germs at bay if you are around a lot of people, before eating and due to touching so many surfaces when out and about.
This is even more pertinent when you are on site at a venue for on stage or at festivals when there are limited facilities. Yes, I'm talking about Port-a-loos or just bathrooms in general!
How many times have you gone to pee and there's no toilet paper or you want to wash your hands afterwards and there's no soap! So you can see other uses for the tissues as well!!!
9. Salt sachets
Why salt sachets you ask? They are for salt gargling which is great for moisturising a dry mouth! Pop a sachet (roughly a teaspoon) of salt in a glass of warm water, stir until dissolved and gargle for 30 seconds.
Having salt sachets on hand means you don't need to carry a big salt shaker plus some locations/hotels/venues won't have salt on hand unless there is a catering facility.
You can buy them in bulk direct from a supplier. I bought 2000 and gave them out to my coaching clients in their very own kit.
I just like to be prepared! Plus the combination of all these things would make the most epic Singers Survival Kit gift hamper!
Headphones/In-Ear Monitors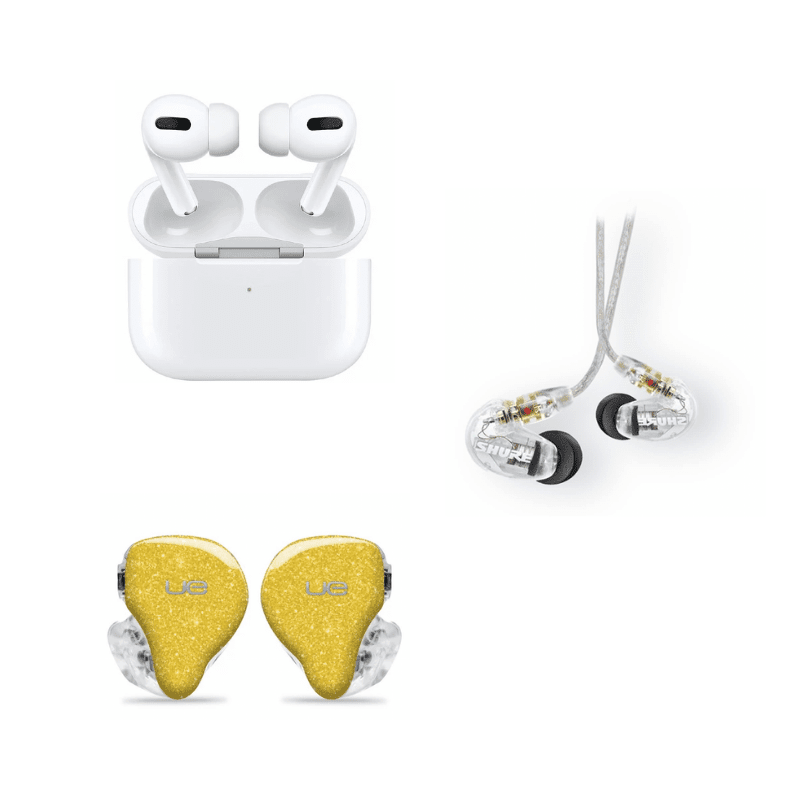 Headphones are absolute necessities for singers. Whether learning a song, in the studio or on stage, having quality gear makes life a lot easier.
1. Apple AirPods Pro
It's such a great feeling to be able to workout, clean (I do my best creative thinking when cleaning) or learn songs whilst not being tethered to a cable! Bluetooth headphones are the best!
The great thing about the AirPod Pros are the soft ear buds which are similar to my in-ear monitors for stage. I found the old standard apple buds hurt my ears so much!
Features:
Active Noise Cancellation
Transparency mode
Customisable fit and seal
Transparency mode
2. Shure SE215 Sound Isolating Earphones
I use these industry standard in-ear monitors when gigging and in the studio. This would be the headphone equivalent of the SM58 microphone mentioned above. They are good for most people but aren't customised in anyway.
If you are working on shows where you need to use In-ear monitoring, this is the basic requirement you could invest in for yourself, again for hygiene but also to be consistent with what you hear from show to show or venue to venue.
I also use these in studio sessions because I like the sound and energy of hearing the music as I would when I am on stage. Again, in a studio situation, bringing your own headphones gives you sound consistency and hygiene as well.
Features:
Compact and Lightweight
Dynamic MicroDrivers
Multiple Eartips
Kevlar-Reinforced Detachable Cable
Gold-Plated Connector
3. Ultimate Ears UE7-Pro
These are my dream customised in-ear monitors! They are firmly on my wish list and I may just get them for myself before I head off on my next run of touring this Summer.
You get specially fitted with custom molds for your ears after having a hearing test. This will work out what frequencies you want or need to hear more of.
Even more awesome-ly, you can personalise the colour of the ear pieces (I want Gold sparkles like in the picture!), choose the colour of the cable and have your name engraved on the case.
This is a SERIOUS investment but one I wish I had considered doing earlier in my career.
In-ear monitoring has become more standard practice in the last ten years or so and I was already moving towards semi-retirement from gigging at that point!
However, working with L.A.B as my one and only full-time gig has brought me out of "retirement" and is the highest level of professional gig I've done to date so I think it's time to get some custom ears!!
Features:
The custom Ultimate Ears UE7-Pro is the most robust and powerful custom personal In-ear Monitor available.
Housed inside the custom shell are 3 individual speakers, LOW, MID & HIGH, and an integrated passive crossover network that directs the low-end frequencies to a dedicated speaker for bass, the mid-range frequencies to a speaker dedicated for vocals and the high frequencies to a speaker dedicated for treble.
Designed to withstand the rigours of touring, the UE7-Pro is ideal for live performances – it delivers growl, punch and clarity and offers the most headroom of any professional In-ear monitor on the market.
Shakti Mat and Pillow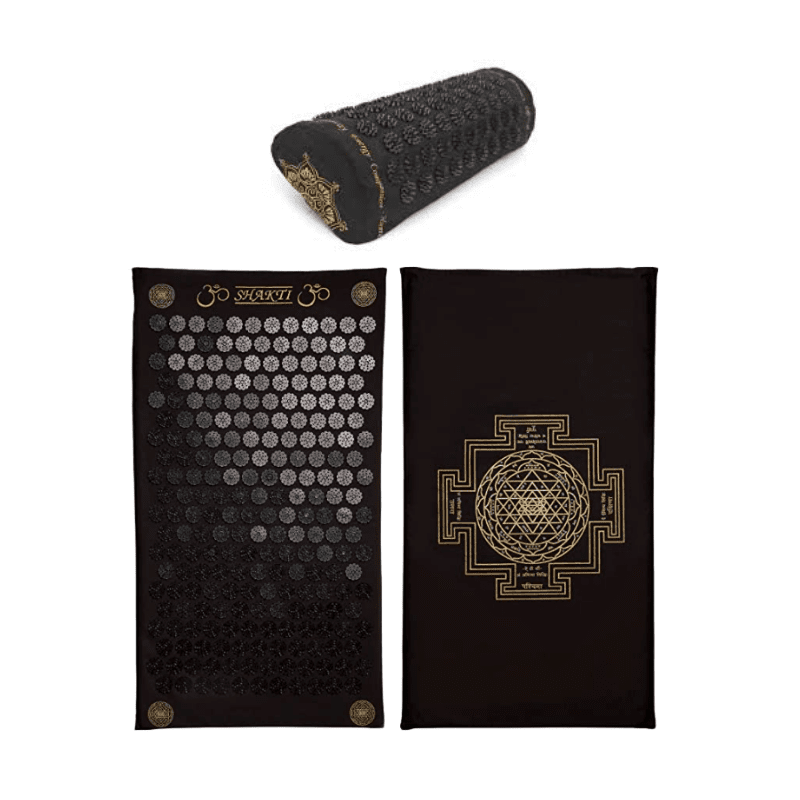 Tension is the enemy of the singer! Along with my singer stretches, I use my Shakti mat almost daily to release any tension in my body.
The Shakti mat is one of those "you won't believe it until you try it" situations! It also takes a minute to get used to the sensation but once you do, you will start to crave it.
Some people even sleep on them!
I often use my mat whilst meditating and definitely pack it into my suitcase when I am on the road.
At the moment I am rolling a towel to place under my head so my neck can get Shakti-ed but I have the Shakti pillow on my Singers Gift list for myself!! Can't wait!
Benefits:
Unlock decompression and deep relaxation
Assist circulation to wash away tension
Reset a restless mind
Experience deeper sleep
An ongoing sense of wellbeing
FitBit Watch and Premium Monthly Subscription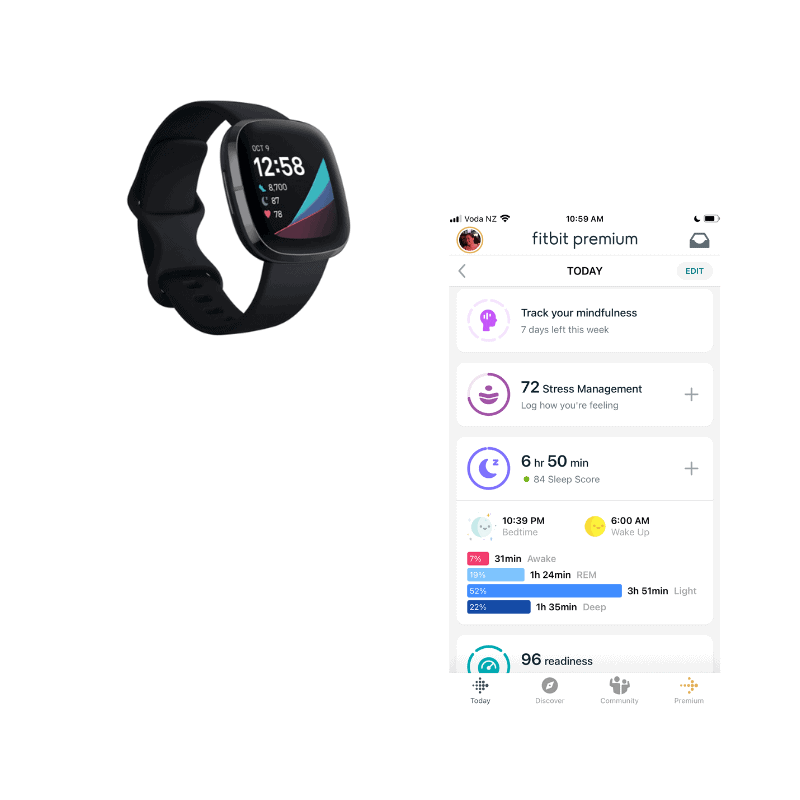 While everything in this Singers Gift Guide are near and dear to my heart, my FitBit has to be my favourite and most used tool of the lot!
I have had a few different models since I started using a FitBit in 2014. Currently I am using the Sense (pictured above) which has so many cool features.
Initially bought a FitBit to track my sleep patterns through an intense work period. I aim for 7 hours each night and it tells me what the quality of my sleep was, including if I snored!!!
Once I found out more of the features I started to use it for EVERYTHING!
Features:
Hydration (it syncs with my Hydration app called WaterMinder)
Hormonal cycle (it syncs with the Flo app)
Nutrition mapping (it syncs with the MyFitnessPal app)
Exercise/Workouts – it offers so many different exercise routines and programmes and I do as many as I can.
Movement/Steps – I keep my goals simple at 5,000-10,000 steps per day which breaks down to 250 per hour. The app reminds you to move every hour to help you meet your daily step goal.
Mindfulness – there are many guided meditations for sleep, relaxation, anxiety, stress etc. I try to meditate once or twice a day using the app.
Stress tracker – it assesses your stress levels based on a combination of your heart rate, sleep and movement plus on how you say you are feeling after your check-in post meditation.
Plus loads more…
You can use all of these features with the FitBit natively, I just have a million apps to track my body. I track intensely because my body houses my instrument and small tweaks can make a big difference to my voice.
A lot of the awesome features do require a Premium subscription but it is worth every cent at $16.99 NZD per month.
Massage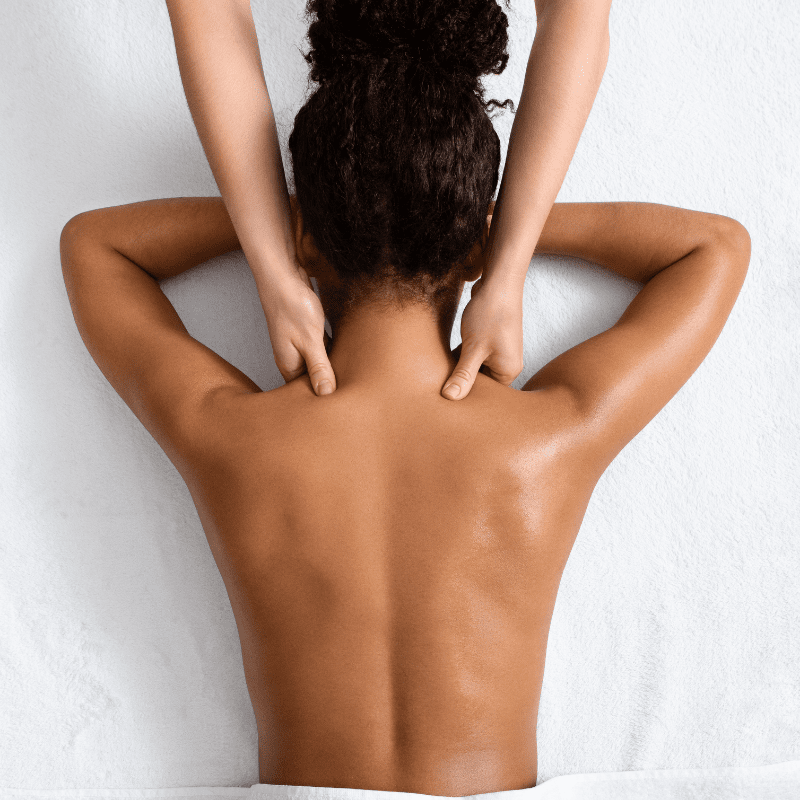 Last but definitely not least, my FAVOURITE pasttime, massage.
Massage is so accessible to anyone. You can take a 15 minute mall massage to relieve stress for $20 or go more high end with a visit to a day spa.
I have my go-to's here in Auckland where I live. It's a monthly event for me and EVERY year on my birthday I go to East Day Spa and have a 90 minute massage (sometimes a couples massage with my husband) to treat myself!
Nab yourself a voucher or give one to a singer you love!
Benefits:
Lowers stress
Increase immune function
Boost mental health and wellness
Release muscular tension ( you can even get a Larynx massage from a specialist masseuse! It's the BEST!)
Improving circulation, energy and alertness
What's On Your Singers Gift Guide Wishlist?
And there you have it!!!! My very in-depth Singers Gift Guide.
I'd love to know if you've popped any of these items on your gift list or if you are currently using any?
The good news is that this list is out in time for the Black Friday sales to nab yourself a deal pre-Christmas or holiday celebrations.
To be fair, these gifts would be amazing to receive any time of the year.
Put together a pamper gift pack for a singer friend in your life. You'll be loved by them and their voices.
Or go ahead and give yourself vocal pamper treats. Keep them in a bag that you take with you everywhere.
So what do you think of my Singers Gift Guide? Anything I should add to this or more importantly, my personal list to try? Please let me know by commenting below.
Cherie